batgurl88
The first of two picspams for roud six of

merlin_land
(Go

teamarthur
!!). This one may seem like I pulled a random ship out of a bag, but I am actually a huge Freya/Vivian shipper (it all started with a total misreading of someone's fic summary that led me to wondering what would've happened if enchanted Vivian had run into stuck-in-a-lake Freya... Add in the whole naming confusion the writers created by changing the Lady of the Lake to Freya and naming a character Vivian in the next episode, and a ship was born)!
May be a tad(?) spoilery if you haven't seen either episode... Lyrics are from the song 'The Lady of the Lake'
- * -
- * -
- * -
- * -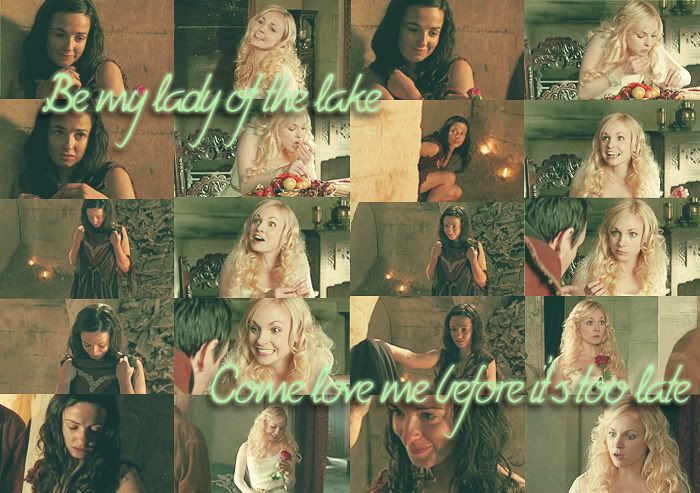 - * -
- * -

merlin_land

merlin_land

merlin_land
*All screencaps were made by me. Please do not repost/reuse without permission.